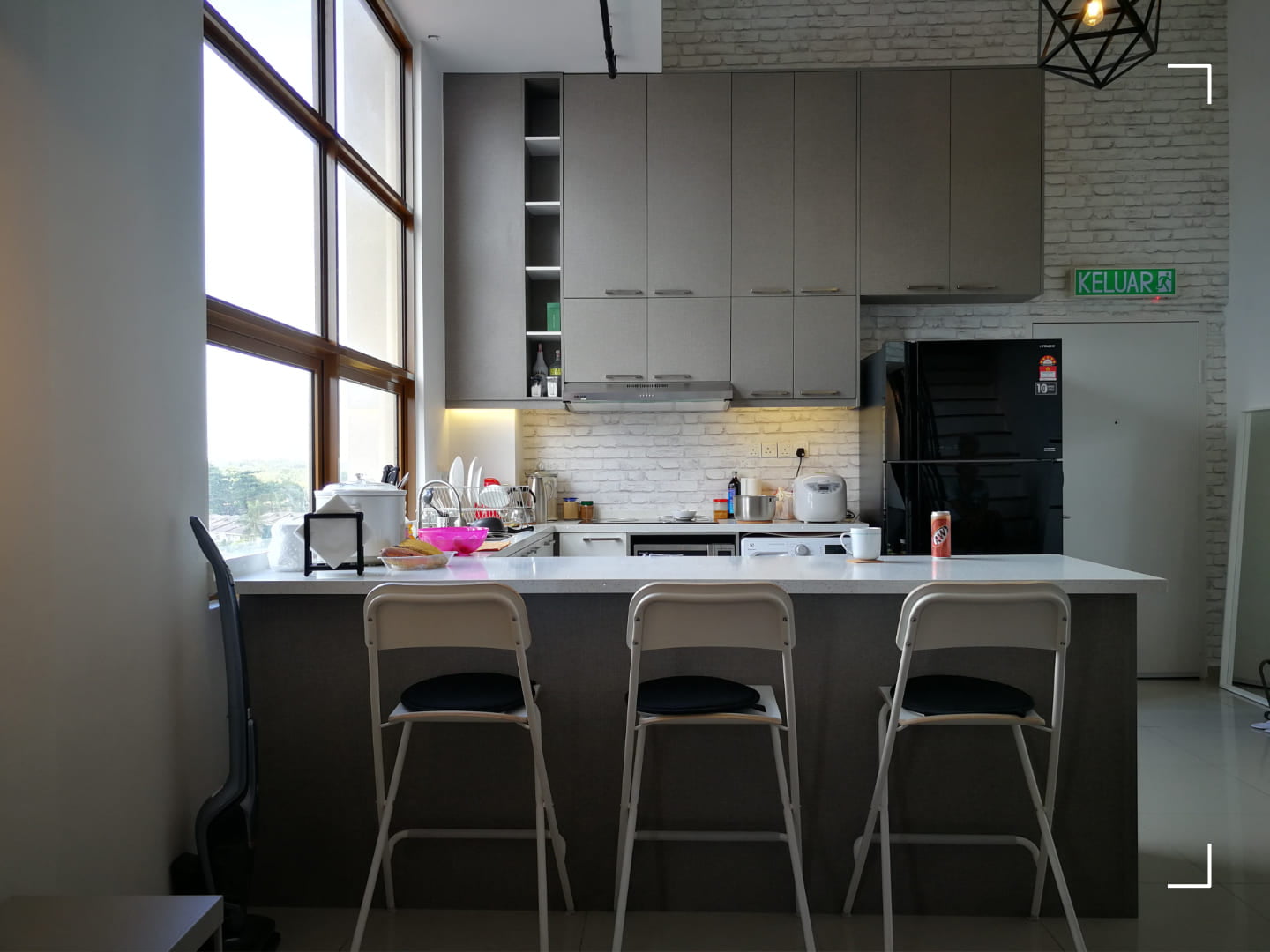 Cabinetry work at Pinnacle Kelana Jaya, PJ
I had the privilege of collaborating with a client at Pinnacle Kelana Jaya, Petaling Jaya, on a project that allowed me to seamlessly blend function and style. In our pursuit of creating a timeless space, we opted for a quartz top for the kitchen cabinet. Crafted from durable melamine board for both the cabinet carcasses and doors, our goal was to provide a kitchen that not only looked great but also served its purpose effectively.
One of the unique challenges of this project was the limited washing area, which prompted a major overhaul of piping to accommodate the integration of a washing machine in the kitchen. This transformation allowed us to maximise the available space and create an efficient layout. We also aimed to enhance the social aspect of the kitchen, resulting in a spacious bar counter that can comfortably accommodate up to six people. Additionally, we utilised the kitchen's high ceiling by designing wall cabinets with a certain height, offering ample storage while making a visually stunning impact.
Furthermore, we maximised the often-overlooked space beneath the staircase, turning it into a highly functional storage area. The hidden doors, meticulously crafted from melamine board, seamlessly blend with the surroundings, providing discreet yet efficient storage. To add a personal touch to the project, we introduced a sliding wardrobe featuring full-height sliding doors adorned with a captivating natural stone design.
This project perfectly exemplifies our commitment to creating innovative, space-efficient, and aesthetically appealing design solutions. If you have a project in mind or seek inspiration for your own space, I'm here to collaborate and transform your vision into a reality. Together, we can create something truly remarkable.
Project Info
Kelana Jaya, Petaling Jaya